LOVE
Parents, Faculty and visitors wrote wishes on paper to begin the 2019-2020 school year.
"Wishes for our Saint Kateri School days to be joyous, love-filled, and countless moments of wonderment."
"Continue to support each other with kindness, friendship and prayer"
"I wish you confidence and compassion"
It must be working ~ we are having a fabulous year!
When you are celebrating Red Ribbon Week and have a day that you can "Twin" with a friend ~ you get a little silly 😊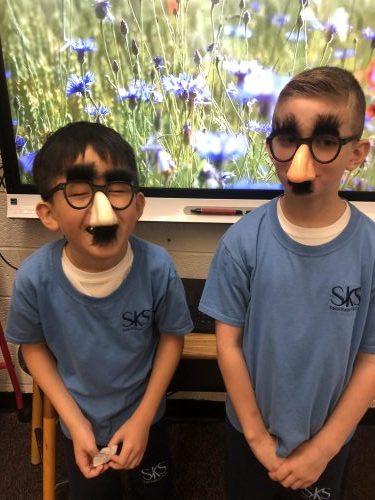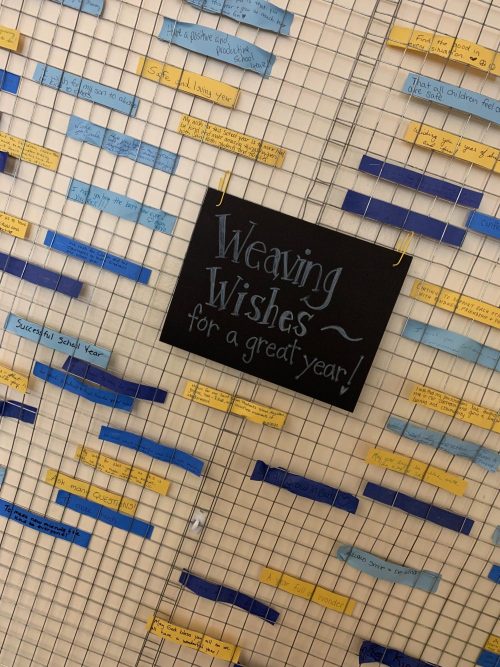 RESPONSIBILITY
Mrs. Cleary and her Fourth Grade Class took on the responsibility this year to coordinate the recycling for Saint Kateri School.  Students created signs to place around the school to educate about the many reasons recycling is so important.  Every Friday all of our classrooms place their bin in the hallway for the 4th graders to pick up.  They sort the items and put them in the larger containers outside.  They do this every week, when the weather is cooperating and when it isn't so nice.  Students are learning how to be good stewards of the earth's resources and how to work as a team.  They are learning that responsibilities do not go away just because you don't want to do them that day ~ you persevere to get your job done.  These are important life lessons that go beyond, and yet go so far to support, what learning is going on in the classrooms.
A huge Thank You to Linda at Pattonwood  for obtaining the donation of recycling bins from Waste Management.  It takes a village!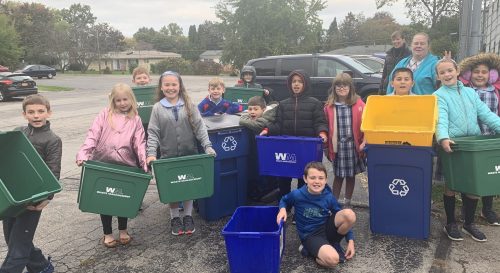 SERVICE
As a Catholic School, we rely heavily on volunteers to support our school.  Our volunteers do everything from stuffing and distributing the Wednesday school communication envelope, Chairing or Co-Chairing fundraising committees, share their talents with our students in an After School Club, support teachers instructionally with students in the classroom, just to name a few.  Our school is like a family and our parents rally together to get things done for our students and faculty.